More than 45 years of commercial roofing experience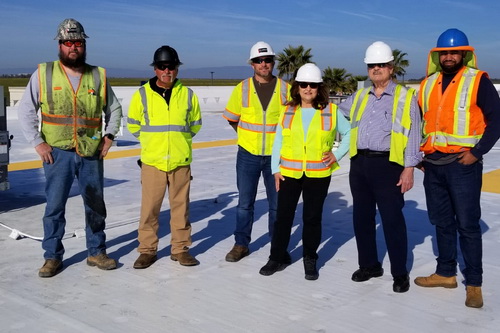 Dunlap Construction Company was started in 1974 by Brooks Dunlap and specialized in building and roofing. As a construction company, we completed projects ranging from the Dental building for the employee's unions of San Diego to the Otay Mesa Christian Reform Church.
Two years later, the roofing division of the company had expanded to several times the size of the construction division and the decision was made to concentrate solely on roofing work.
By 1977, the company was one of the largest of its kind in the west with several hundred employees completing a wide variety of commercial, industrial, and government projects.
Commercial clients like The Daon Corporation of Vancouver, British Colombia, the Marriott Corporation, and the U.S. Government provided the impetus to open satellite offices in Denver, Sacramento, San Jose, Phoenix, Las Vegas, Los Angeles, Miami, Houston, and Dallas.
Our national projects have ranged from the tallest building in New Mexico to all buildings for the Florida Parks Department in every park in the Florida Keys, as well as many new Marriott Retirement Homes & Hotels. We have completed government projects ranging from the border crossing station in San Ysidro, CA to the Krome Detention Center in Miami, FL.
Our staff of experienced professionals will accept any type of roofing challenge and realizes that excellent service and quality work is the basic imperative to survival in the construction trades. We stand out above the rest because of our dedication to outstanding customer service, commitment to quality and superior roofing workmanship.